CleanSearch® Project Promotion
Clean Search is the #1 Reputation firm. Online since 1999, we possess the knowledge, applications, and resources that other firms cannot match. Clean Search is the industry leader in Search Engine Image Protection & Search Engine Reputation Management. We can hide, obfuscate, edit, or remove unwanted internet content, by eliminating the related listings which appear in close proximity to your name.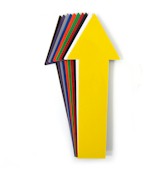 As you know, negative content which is accessible to the public via search engines, can make or break a reputation. Especially when your career or business is jeopardized. This type of negative publicity can proliferate and become permanently associated with you. This is undoubtedly costing your business or deteriorating your social status and in some cases your livelihood.
Interested parties, disgruntled patrons, patients, employees and clients, can find and exploit your negative listings, making an already bad situation worse. Personal grievances can spiral out of control with horrendous consequences.
Clean Search is driven to protect your name, stopping and reversing monetary and strategic losses. We provide our clients with a productive clean atmosphere in which to reside, work and prosper on the world wide web. We solve your issue in the shortest time-frame possible.
Clean Search will attack your issue with urgency and aggression. While other firms are mailing you forms and instructions, Clean Search has already begun to eliminate the listings destroying your name.
We offer much more than a series of tasks created on your behalf. We never ask our clients to 'write articles' or 'build profiles'. We handle 100% of the content, processes and work involved in executing a successful campaign. We represent you as an attorney or agent would, personalizing a successful strategy to immediately clean-up the search results related to your name or business.
Free Private Consultation 800.544.7145.