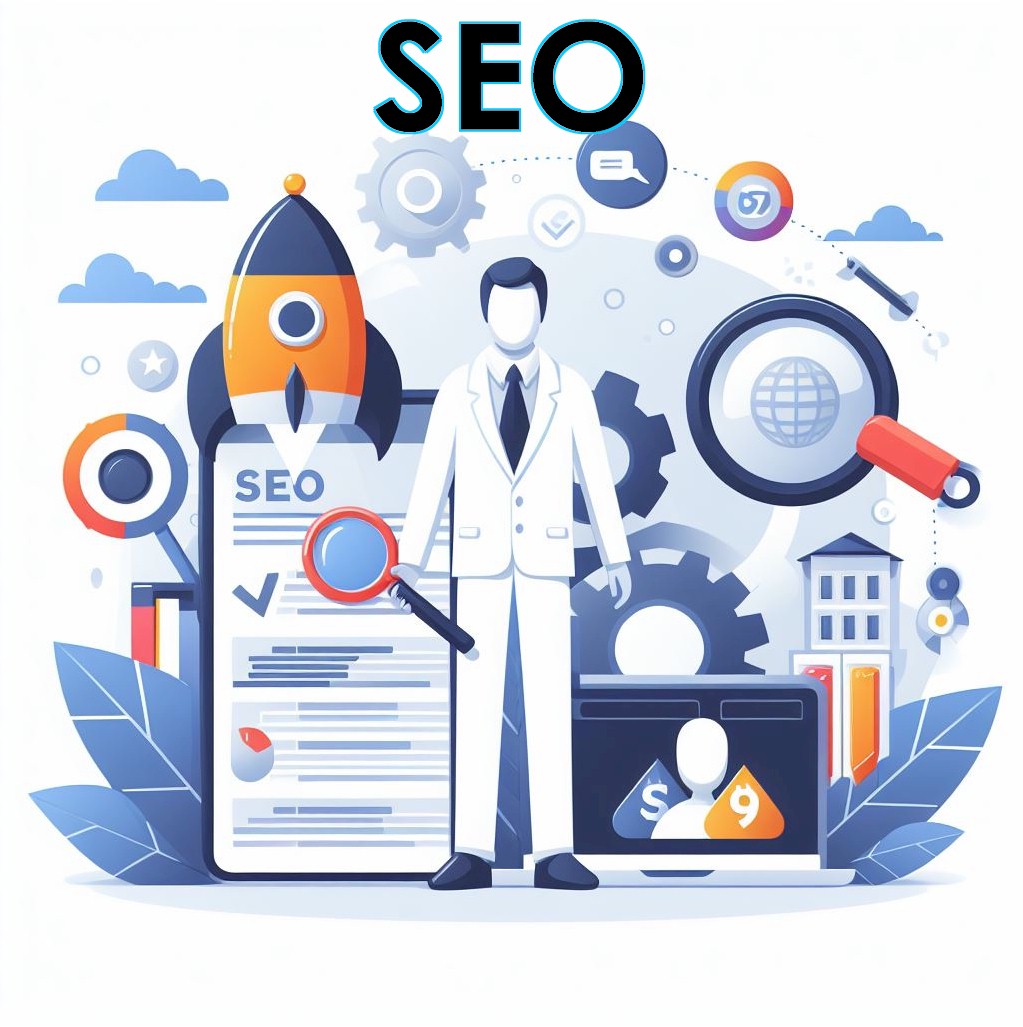 At CleanSearch, we are your one-stop solution for comprehensive and impactful digital services. Our team is dedicated to enhancing your brand's visibility, credibility, and success in the ever-evolving online world. Here's a glimpse of the tailored services we offer:

🌐 Web Development, Content, Maintenance and Hosting:
Immerse your audience in an immersive online experience. Our web design not only captivates but also engages. Plus, we ensure your website stays fresh with relevant and impactful content.

🎨 Graphic Design & Content:
Transform your ideas into visually stunning creations. Our graphic design team specializes in crafting visuals that resonate with your brand identity, leaving a lasting impression.

🔍 SEO (Search Engine Optimization):
Boost your online visibility and rankings. Our SEO strategies are tailored to drive organic traffic, ensuring your brand is easily discovered by your target audience.

🗺️ Google Maps Placement:
Be found locally with optimized Google Maps placement. We enhance your business's visibility on the map, making it easy for potential customers to locate you.

📈 Google My Business Experts:
Maximize the potential of Google My Business. Our experts optimize your listing, ensuring accurate information, positive reviews, and increased local engagement.

🌐Networking. Linking & Social Media:
Cultivate meaningful connections online. Our networking and social media experts help you build a robust online presence, fostering relationships that contribute to your brand's growth.

📰 Press Releases and Media Writing:
Craft compelling narratives that captivate your audience and garner media attention. Our expert writers ensure your story is told with precision and impact.

🛡️ Reputation Management:
Safeguard and enhance your online reputation. We employ strategic approaches to manage, monitor, and build a positive image for your brand.

🚨 Crisis Management:
Navigate challenging situations with confidence. Our crisis management experts are skilled in swift, effective responses to protect your brand's integrity during turbulent times.

At CleanSearch, we pride ourselves on delivering results-driven solutions that propel your brand forward. With a commitment to excellence and a passion for innovation, we are your trusted partner in achieving digital success. Let's elevate your brand together.

With our team of experts and cutting-edge strategies, we can help you improve your online presence, drive traffic to your website, and generate leads. Whether you're a small business owner looking to establish a strong online presence or a large corporation looking to revamp your digital marketing efforts, we have the skills and experience to help you succeed.

Let us help you achieve your business objectives and reach new heights of success. build a new website, improve your search engine rankings, or launch an ad campaign.
We are dedicated to delivering the highest quality service to our clients and will never cut corners or compromise our principles in the pursuit of success.

When you work with us, you can be confident that you're partnering with a team that values integrity above all else. Additionally, in our commitment to integrity we are proud to offer a team of highly skilled professionals who are experts in their respective fields.



We have worked with a diverse range of clients and have successfully completed a variety of projects, from simple website redesigns to comprehensive digital marketing campaigns. Our satisfied clientele is a testament to our ability to deliver results and exceed expectations.

If you're looking for a reliable and skilled partner to help you succeed online, look no further. Contact us today to learn more about how we can help your business thrive. Our web developers are experienced in creating visually appealing and user-friendly websites, our copywriters are skilled at crafting engaging and persuasive content, and our social media marketing and SEO specialists are adept at driving traffic and improving search engine rankings.
CleanSearch; Recognized by the United States Office of Patents and Trademarks.