Building in SEO from the Ground Up When Creating a Website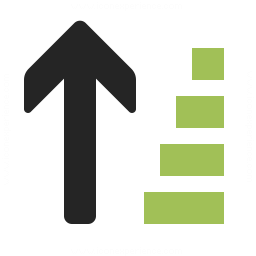 By Kelly Ellis
Getting Higher Rank on Google VIA Website Construction. 'Building in SEO from the Ground Up When Creating a Website.
When it comes to website construction, building in SEO from the ground up is essential to ensure your site is as visible as possible on Google and other search engines. It is no secret that the code of a website can be just as important as the content when it comes to achieving a high ranking on Google. In fact, optimizing website source code is one of the most effective SEO strategies.
There are a few key things you want to keep in mind in regarding source code, in order to ensure that your website is optimized for search engines.
Using the right source code can help search engines better understand your website content and index it accordingly. For example, if you're using client-side code such as HTML5, CSS3, and JavaScript, Google will be able to more easily index your content and give it a higher ranking. Of course, there are other factors that come into play when it comes to SEO and website ranking, but using the right source code is a great place to start.
In general, there are two types of source code: server-side and client-side. Server-side code is what powers the back-end of your website, while client-side code is responsible for the front-end or what visitors see when they come to your site.
First, you want to make sure that your code is clean and well-organized. This means using proper indentation and comments to make your code easy to read. Not only will this make it easier for search engines to index your site, but it will also make it more likely that people will want to link to your site. Another important thing to keep in mind is to use semantic markup. This means using proper HTML tags to structure your content. This will make it easier for search engines to understand the meaning of your content and thus give your site a better chance of appearing in relevant search results.
Also, you want to make sure that your website loads quickly. Slow loading times can frustrate users and cause them to leave your site before they even have a chance to see what you have to offer. Search engines also take loading times into account when determining rankings, so a fast website is more likely to rank higher than a slow one. By following these tips, you can optimize your website's source code and improve your chances of achieving a high ranking on Google.
So if you're looking to get a higher rank on Google, be sure to build in SEO from the ground up by using the right source code.